The weight of being black in America is heavy. It's like carrying the reputation of everyone you know and being held accountable for every decision that they make. Being a black man in America, that's a totally different story. One moment you are walking the red carpet and seconds later, your name is a mere hashtag on a poster at a Black Lives Matter rally. Regardless of the spot light, sometimes being a black man feels like a uniformed experience. Handcuffed by stereotypes of underachievement to being overly praised for your physical prowess and celebrity.
Sometimes being a black man feels like you are a man without a face. I think Ralph Ellison wrote it best in his classic novel the Invisible Man:
"I am invisible, understand, simply because people refuse to see me. Like the bodiless heads you see sometimes in circus sideshows, it is as though I have been surrounded by mirrors of hard, distorting glass. When they approach me they see only my surroundings, themselves or figments of their imagination, indeed, everything and anything except me."
In 2016, TDE rapper and Kendrick Lamar label mate School Boy Q released his fourth LP Blank Face. While fans everywhere were vibing out to his lead single, That Part ft Kanye West, the album title and visuals had me thinking of the direct correlation between Ellisons book and what School Boy was trying to convey through the music. You see, somewhere in our pain, therein lies a beautiful dichotomy. Despite our turbulent history and trauma that has persisted for many centuries, the black man, a man set back by lack of proper representation in our society, is a man of privilege.
When you take a look at white privilege, defined as the societal privileges that people identified as white in America have when it comes of social, political and economic circumstances. The black man especially when educated, enlightened with a high level of consciousness and sense of self is a man that can exist in two worlds. From the block to the boardroom, from the projects to the palace, black male privilege unravels itself in some amazing ways.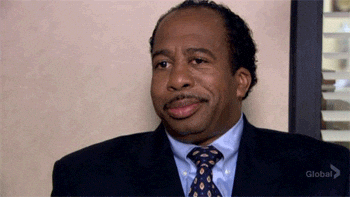 1.) The Infamous Head Nod : The subtle pass of never feeling alone as long as another brother is present. Whether it's walking down a public street or being one of a handful of brothers in your work environment, the proverbial head nod is recognized by black men around the globe.
2.) The Intimidation Factor : Another non-verbal que is the presence that black men embody when entering an environment. It can either be regarded as favor or give off the impression of a man not to be messed with.
3.) Inherent Resilience - Understanding our lineage originates from people who were robbed from their native land and subjected to centuries of being enslaved. Throughout our history, we have faced almost every type of adversity and still find ways to survive and succeed.
4.) Influence - From Jazz music to Hip Hop, Jordans to Timbaland boots; black culture is pop culture, the prominent standard of culture in the world we live in today. The dialect we curated in the ghettos have become a global language. The reason a kid in Japan can be caught rocking J's, the reason the Migos can perform a sold out concert in Paris in front of a crowd of thousands chanting their lyrics; the black man is the inventor of the cool, a world class trendsetter.
5.) Black Women - Corretta Scott King, Betty Shabazz, Rita Marley and Michelle Obama; mimicking the cliche saying " behind every successful man there is a strong women. This has been particularly true for the black man. Although we might take them for granted sometimes, having access to some of God's greatest creation is the black man's ultimate gift.
The greatest opportunity provided by black male privilege is the opportunity to bridge two worlds distanced by misunderstanding, unconscious` bias and socio economic disadvantages. Understanding this privilege given to black men should not be misconstrued as ego or misused to degrade others who are different. Realizing this privilege should insight a high sense of pride and stir a desire to stand in the gaps, being a voice to the to voiceless, the hand and heart to a world desperate for change; desperate for hope.
#blackpride #blackmen #blackprivilege #schoolboyq #ralphellison